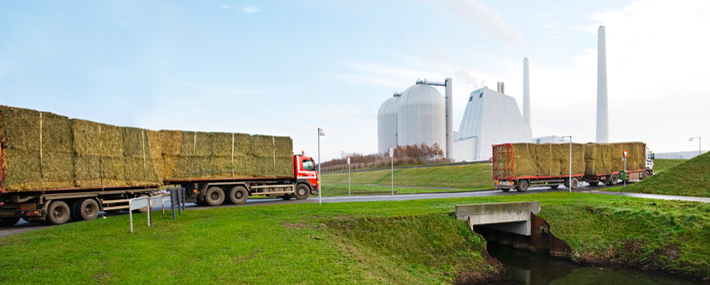 District heating systems supplying heat to the customers via local networks have existed in Vestegnen for many years. Before VEKS was established, the local district heating companies generated heat themselves in their own oil and coal-fired boilers, however with energy utilization being relatively poor.
The oil crises of the 1970s made it abundantly clear that it was necessary to reduce fossil fuel consumption for the benefit of the environment and the national economy. They were also a forewarning of the fact that the over-focused dependency on oil had to be minimised.
One of the ways to do this was to expand and streamline the effectiveness of the existing consolidated district heating supply. This expansion was made under the concept: the higher number of users, the more effective resource utilization. In those days, many houses, flats and business premises received heat from own boilers – typically, oil boilers which did not utilize energy effectively.
At Vestegnen, 12 municipalities chose to establish VEKS as their contribution to rendering heat supply more effective. VEKS' past and present mission is to supply surplus heat generated by the large CHP facilities and the waste incineration plants to the district heating companies via major transmission pipes.
Utilizing surplus heat means a drastic reduction in fuel consumption, with the environment ending up as the major winner. Without VEKS, Vestegnen would have used approximately 3 times more fuel had the heat, as in the old days, been generated in oil-fired boilers of the local district heating companies. Lower fuel consumption equals lower pollution rates. Emissions of the greenhouse gas CO² as well as sulphur and nitrogen have been reduced by approximately one-third.
VEKS buys most of its district heat from Avedøreværket, which generates heat and electricity (power), a so-called »combined heat and power (CHP)« facility.
A CHP facility is able to utilize more than 90 per cent of the energy input. A traditional power facility is only capable of utilizing 40% of the energy because the heated cooling water is led into the sea.
The two units at Avedøreværket use exclusively biomass as fuel.
Two waste incineration plants are also major suppliers of heat to VEKS. The two facilities are ARGO in Roskilde and Vestforbrænding in Glostrup.
All heat-generating facilities are equipped with state-of-the-art flue gas cleaning systems.
As a supplement to its heat production, the facility at Avedøreværket has two large accumulator tanks generating extra capacity – for instance in the morning when consumption is high.