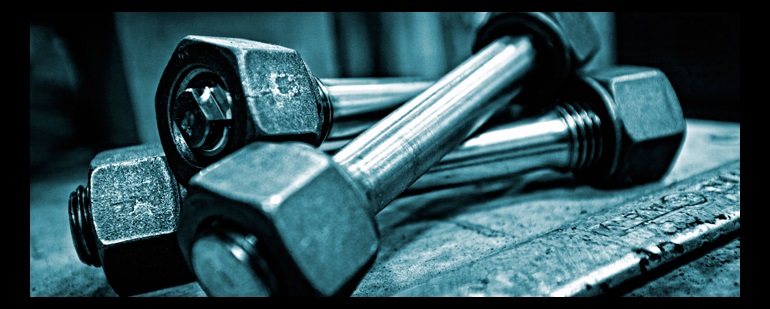 1. VEKS is data controller – how to contact us
As a supplier of district heating we take your data protection seriously. We process personal data in connection with the district heating supply and have therefore adopted these privacy protection policies to inform you about how we process your data.

2. Contact information
VEKS is data controller and ensures that your personal information is processed pursuant to the EU General Data Protection Regulation (GDPR). Please feel free to contact us if you need more information on how we process your personal data.
VEKS, Vestegnens Kraftvarmeselskab I/S, CVR 69330428, Roskildevej 175, DK-2620 Albertslund, Denmark
Contact person Niels Laursen Telephone no.: +45 4024 0563
Email: NKL@VEKS.DK
Website: WWW.VEKS.DK

3. The purpose and legal basis of the processing of your personal data
We collect and keep your information in conjunction with complying with our agreement on delivering district heating, cf. Article 6(1) para b of the GDPR and other legal business-related purposes. Moreover, we collect meter information pursuant to Article 6(1) paras b, e and f in order to operations optimise our services and to ensure an efficient supply to you and as cost-effective district heating as possible.

4. Categories of personal data
To begin with we process general personal data such as name, Civil Registration Number, address, telephone number, email address, meter number, meter data, location data from the Internet, mobile, GPS and photos taken of installations, etc. to comply with our agreement with you on delivering district heating. We use your Civil Registration Number if you have chosen to have your loan with us. We use your telephone number to be able to contact you, e.g. if we are to repair wires, replace meters, inform you about a leak, etc.
In relation to a few of your customers it may be necessary to keep health information which is sensitive personal data, e.g. if we must be absolutely sure to contact you if district heating is turned off. Please make sure you notify us yourself if we should remember to prioritise you. If we are going to keep your health information, we will ask for your written consent.
We only process personal data that are necessary to deliver district heating to you.

5. Data processors to whom we pass on your personal data
We pass on your data to another data processor who will handle the collection of meter data and VEKS will use another IT data processor for the delivery of charging system. If you fall in arrears with your payment of heating or your loan instalments, we may pass on your information to a lawyer or a debt-collecting office, SKAT (the Danish tax department) and the bailiff. VEKS only uses suppliers who will accept a data processor agreement. VEKS checks that the data processor agreement is observed.

6. The transfer to recipients in third-party countries, including international organisations
VEKS does not transfer any data to third-party countries or international organisations.

7. How do we obtain your personal data?
We collect personal information from yourself, however, we also obtain personal information from meter companies, BBR (the Danish Buildings and Homes Register), etc. We may also receive information from the public authorities, real estate agents, etc. All information collected is used to process your agreement or handle your contract.

8. Retention of your personal data
We hold your personal data as long as VEKS has a contractual relationship with you as a customer. If you stop being a customer, we will delete your personal data according to the rules described in VEKS' procedures. Generally, no earlier than current year + 5 years – pursuant to the rules of the Danish Bookkeeping Act – but it may be necessary to hold the information longer.

9. Automatic decisions, including profiling
We do not make use of automatic decisions or profiling.

10. The right to withdraw your consent
Basically, we do not make use of consent when delivering district heating or loans. If you have given us your consent – to receive products other than district heating – you will always have the right to withdraw such consent. You can do so by contacting us by way of the contact information mentioned in point 1.

11. Your rights
Pursuant to the GDPR, you have a number of rights according to our processing of your information. Please contact us if you want to make use of your rights.

Right of access to information (right of access)
You have the right to get access to the information we process about you and a number of other types of information.

Right to rectification (correction)
You have the right to have incorrect information about yourself corrected.

Right to erasure
In special occasions, you are entitled to have your information erased prior to the time of our ordinary erasure deadline.

Server logs on VEKS.DK
On VEKS.DK we analyse the server logs as part of our work on improving the material on the website and optimising security. VEKS does not log IP addresses in the server log. Therefore, no sensitive personal data will be saved on the server.

Use of cookies
Cookies are used by practically all websites. Often, cookies are the only way to make the website functioning as intended. The EU legislation requires that users of the Internet are informed of the website's use of cookies. You find more information about the legislative framework here: http://www.erhvervsstyrelsen.dk/cookies.
We listed each one of them below, with more details about the reason for which we use them and over their lifetime. "End of session" means that the cookie is temporary and will be removed each time you close your browser.
During your first visit on the site, you can be accommodated by a message at the bottom of the screen about the use that we make of the cookies. We record a cookie when you click on the button "OK" in order to memorize your choice and to do not display again the greeting message during your next visit.
| | | |
| --- | --- | --- |
| Name | Aim | Expiration |
| veksdk_cookies_accept | Saves a cookie to let us know that you have seen and accepted our cookie message. | 3 months |
| toggled | Saves a cookie to let us know whether to keep left navigation open or closed. | 24 hours |
| ASP.NET_SessionID | This cookie contains the user session identifier which expires at the end of every session. | End of session |
| helpModalClosed | This cookie helps us to know whether a user saw help modal in VEKS Infoportal. | 5 days |
| SC_ANALYTICS_GLOBAL_COOKIE | Helps identifying new and existing users on the website | 1 year |
| SC_ANALYTICS_SESSION_COOKIE | Tracks users session when user visits the website | End of session |
Measure the use of the website
We use Google Analytics and Clicky to collect information on how the visitors use the site That enables us to improve the site constantly.
Google Analytics records information on the pages that you visit, the time of the visit, provenance pages, etc.
We do not receive and we do not record any personal information like name or addresses: this cookie cannot be used to identify you. We do not authorize Google to use or share with a third-party the data of navigation on our site.
You can decide to do not provide data through Google Analytics cookies:
visit this page on
Google.
Google Analytics
| | | |
| --- | --- | --- |
| Name | Aim | Expiration |
| _utma | This number randomly generated is used to know the number of unique visitors on our site. | 2 years |
| _utmb | This number randomly generated is used (with _utmc) to know the average time of the visits on our site. | 30 minutes |
| _utmc | This number randomly generated is used to know at what time you close your browser. | End of session |
| _utmz | This is a number randomly generated thus also an information on how the site has been joined by the visitor (via a link, through the organic research or sponsored research). | 6 months |
| _jsuid | This cookie contents a random number generated at the first time that someone visits the website. Its goal is to determine news visitors. | 10 years |
| _eventqueue | This cookie records a range of events of the mouse which are not necessarily followed before the end of the visit of a page. Those events can then be treated during the loading of the next page. | 1 hour |
| _first_pageview | This cookie of session is created during the first display of the page for each visit. Its goal is to display some elements of code only during the first display of the page and enhance the speed of the website. | 10 minutes |
| _referrer_og | This cookie records the origin of the user. | 90 days |
Clicky
| | | |
| --- | --- | --- |
| Name | Aim | Expiration |
| _referrer_og | Stores external referrer for 90 days, for better long term attribution of traffic sources. | 90 days |
| _utm_og | Stores dynamic (UTM) campaign variables for 90 days, for better long term attribution of marketing efforts. | 90 days |
| _custom_data_[key] | Only set when a site is using custom data tracking and the site has flagged an End User as having fully consented to tracking Personal Data. These cookies cache certain custom data keys for 30 days so that they're attached to sessions even when a visitor is not logged in. | 30 days |
| _jsuid | Unique ID tracking cookie. | 20 years |
| cluid | Third party Unique ID tracking cookie (attached to our tracking domains). Used solely to identify the same visitor across multiple domains belonging to the same customer. The first party cookie is updated to match the third party one if both are set and the values don't match. | 20 years |

Functions on VEKS.DK
On VEKS.DK you can register as recipient of newsletters. VEKS will hold your email address which will be deleted when you do not want to receive more newsletters.
On VEKS.DK you may also register for a course. Please give us your name, email, telephone number and the address of the business. VEKS will seek consent if we wish to use the information after the end of the course.
It must be possible for the users to delete their data. Therefore, a link must be inserted in the footer in news and notification e-mails about courses so the user is able to delete his or her data.
Right to restriction of processing
In certain cases, you have the right to limit the processing of personal data. If you are entitled to limited processing, we will in future only process the information – apart from retention – with your consent or with a view to the fact that legal claims can be laid down, claimed or defended or for the purpose of protecting a person or important public interests.

Right of scrutiny
In some situations, you are entitled to object against our legal processing of your personal data. You can also object against processing your information for direct marketing. VEKS will not use data from the website for marketing purposes.

Right to transmit information (data portability)
In certain cases, you have the right to obtain your personal data in a structured, commonly used and machine-readable format and to transmit those data to another controller without hindrance from the controller to which the personal data have been provided.

You can read more about your rights in the directions from the Danish Data Protection Agency on www.datatilsynet.dk.

12. Complaints to the Danish Data Protection Agency
You should always contact us as data controller if you are dissatisfied with our processing of your personal data.
You are entitled to file a complaint to the Danish Data Protection Agency if you are dissatisfied with the way we process your personal data. You find the contact information of the Danish Data Protection Agency on www.datatilsynet.dk