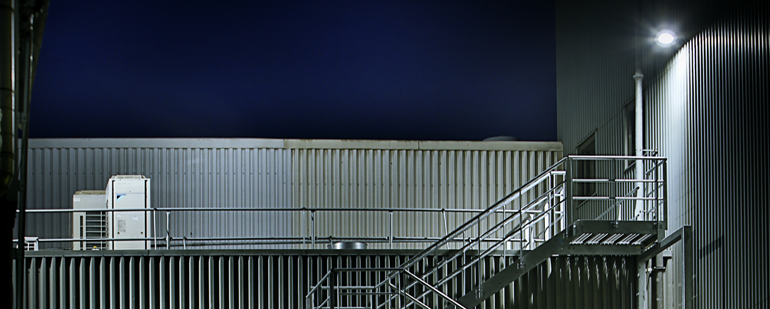 (Case 1, Annual Review 2018)
How does VEKS play their cards right? How do you act in a turbulent political landscape? Will VEKS also be here in 10 years? And in which shape?
The questions reached far and wide when VEKS' Chairman, Steen Christiansen, who is the mayor of Albertslund, took questions regarding the future of VEKS. He was together with CEO Lars Gullev.

The role of district heating
The danish district heating structure is still an important tool when it comes to fighting climate changes, not least due to the fact that the renewable energy will still increase in district heating. – VEKS' district heating is worth copying. In the 70s, our predominant target was the reliability of supply. Today, our target is also to ensure CO2 neutral district heating. With our environment and climate control measures, the energy sector strikes a chord with the population where climate and environment are extremely important items on the agenda, Steen Christiansen says.
The fact that foreign countries take a great interest in the Danish district heating system indicates that it is still a viable solution. With the question "What are you up to?", Lars Gullev refers to the foreign visitors who pose the question when they hear about our new energy political terms - please see box about the Energy Agreement, page 19. – As an industry we are hindered and undermine our chances of utilising the enterprises' surplus heat, etc., Lars Gullev points out. Another aspect in the energy agreement is the end of the mandatory connection and obligation to remain connected which may result in considerable doubt in the industry - not least regarding investment opportunities. – To the energy sector it is extremely important that the political foundation is laid centrally. Right now, we are experiencing that the politicians have already laid out tripwire for our targets of phasing out fossil fuels, Steen Christiansen adds and asks: Who dares to invest massively in long term solutions with a great impact if we risk seeing the customers disappear?

The community is the foundation stone
In 2018, VEKS adopted an owner strategy among the 12 partner municipalities which have a confirmed ownership structure. Ownership and corporate form in the energy sector are subjects often debated.
– The strength of VEKS' large system is that it is created and owned by a community. This is a decisive foundation for VEKS but also for the rest of the energy sector, Steen Christiansen stresses. Besides the fact that a joint municipal corporation has favourable lending conditions in Kommunekredit, it also gives the municipalities direct influence of and ownership in the corporation's most important dispositions. In general, the municipalities have a greater impact in a joint municipal partnership than in a publicly owned limited company.
When the process relating to Ørsted's sale of Radius was for instance slowed down, it is a sign of growing concerns - also in the Danish Parliament - of getting rid of decisive infrastructure. Looking abroad, we see the same trends of joint infrastructure. The municipalities have repurchased the district heating system in Hamburg and Warsaw. – Sometimes less ideology and more pragmatics are desirable from the Danish Parliament. Pragmatic solutions as in a municipal meaning, Steen Christiansen suggests, which in this system sees a willingness to think and not least act across political as well as municipal borders.

Partnership in new versions
If we look at VEKS from a regional point of view, new tasks and types of cooperation turn up. A common feature of VEKS' projects is that they are often affected by "We get the best solutions by working together".
– Energi på Tværs is an excellent example that all parties from producers and the supply enterprises to municipalities cooperate on a joint strategy and heat planning. We stand together to find a solution to our energy related challenges, Steen Christiansen states. Here, targets are translated into specific initiatives of which some are already about to be realised. For instance, we have the establishment of a joint week-heat storage (you find more information about this project as part of the strategic energy planning in case 3).
– We are also involved in several projects where the cooperative partners come from private enterprises as well as individual municipalities, Lars Gullev says. He mentions VEKS Gasmotor in Solrød which utilises the biogas from the municipally owned Solrød Biogas. Another project about utilising the surplus heat was realised together with the private enterprise from CP Kelco. The project helps supplying district heating customers in Køge.

Heat of the future
Where will we get the future heat from? Should VEKS buy Avedøre CHP Plant? Or has the plant served its time?
VEKS' board of directors will soon discuss and decide on a number of crucial issues.
– To ensure VEKS' foundation, i.e. the reliability of supply and climate considerations, we are already involved in new technologies with promising results, Steen Christiansen stresses. Also here, VEKS works together with other industrial partners on developing large scale heat pumps. Moreover, VEKS participates in HGS (Hovedstadens Geotermiske Samarbejde - the Geothermal Cooperation of Greater Copenhagen) and sets up scenarios for employing geothermics and enhancing further technological development.
Ørsted's vision is of a world solely based on green energy - primarily coming from offshore and onshore wind farms. They want to sell off their side activities (Radius, so far) - what about the CHP plants?
– We are not about to buy Avedøre CHP Plant which as far as I know is not even for sale. In principle, everything is possible, but it all depends on whether it is a sound business case and whether the plant can live up to our environmental requirements efficiently, Steen Christiansen says. Regardless of the ownership, we must decide before long whether we expect to continue to be in need of the district heating from Avedøre CHP Plant. The agreement about Unit 2 will terminate in 2027. If this unit is to have its service life extended, we must start negotiating over the next few years. Or are we ready and believe in the technologies replacing the use of biomass?

VEKS in the future
In the autumn of 2016, the Board of VEKS discussed whether the cooperation should be developed to be a multi supply enterprise and future cooperation/mergers in connection with two strategic workshops. – As a rule, we have a suitable division of tasks in Vestegnen, Steen Christiansen assesses. He does not see any mergers in the near future either. In return, even more cooperation will occur and VEKS has already led the way. We need to continue help each other developing new types of production and surplus heat projects to ensure and improve the efficiency of our business. Does VEKS exist in 10 years? YES, otherwise our customers will freeze! VEKS has a key role in the future district heating supply, VEKS' chairman, Steen Christiansen, concludes.