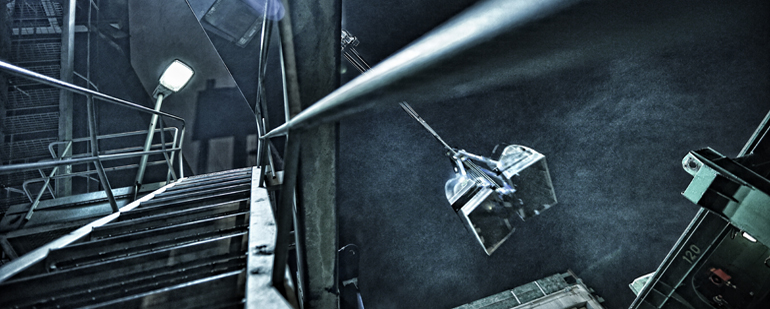 (Case 3, Annual Review 2018)
"The climate strategy for the Copenhagen Region" from 2012 was the beginning of expanding the in-termunicipal cooperation with the region as well as the supply enterprises. The cooperation was named "Energi på Tværs" and the target is that the electricity and heat supply of the Copenhagen Region should be fossil-free in 2035 (the national political target is 2050) and the transport sector should be fossil-free in 2050.

Joint effort
Big decisions and considerable investments require cooperation.
In short, the cooperation in Energi på Tværs is to address an expensive and poor sub-optimisation by coordinating the strategic energy planning and utilising the skills already present in municipalities, sup-ply enterprises and region.
The reliability of supply needs to be strengthened by also using local surplus heat and the environmen-tal impact savings will be bigger and faster in communities compared to individual efforts. When you lead the way in practice by converting from fossil fuels to renewable energy, enterprises will be attracted which will ensure green investments and innovation. Finally, Energi på Tværs can be pioneer when it comes to developing and testing demonstration projects and Living Labs (full scale demonstration).

Which way to go?
The cooperation is financed partly by the parties' cash contributions and partly by man-hours for the projects - the latter is based on a binding principle of voluntariness for all parties involved. Therefore, momentum is ensured - in the best pioneer spirit - by idealistic and curious, very enthusiastic souls who undertake a responsibility and assignments. However, if you participate in Energi på Tværs, you are also obliged to take recommendations seriously - and to take action.
This to avoid being flooded by chromium-plated targets, strategy papers and desktop work, Energi på Tværs works with 34 very specific measures which are gathered in a Roadmap 2025, year 2025, of course. The 34 activities will not be initiated at the same time. The purpose of phase 3 of Energi på Tværs is to convert efforts into specific projects.

Activities of the year
And where do we find VEKS? Do we play a part in making a difference?
Below, you find a brief review of the first 14 out of 34 activities which more or less involve VEKS. The subsequent 20 activities fall outside VEKS' business areas.
District heating and CHP production
1) Solar heat: Is not cost-effective for the transmission company - too expensive land in the area
2) SVAF: Officially opened in the spring of 2019*
3) Geothermics: HGS work together with professional players
4) Waste heat: ARC and ARGO were recently rebuilt and made more efficient
5) Supply requirements: Negotiations about capacity and possibility to switch off local production
6) Peak and reserve load: Capacity requirements and new types of biofuel are tested, e.g. green gas.
7) Common heat storage: It will be initiated in the summer of 2019*

*VEKS is co-investor and partner in the two projects (2 & 7) SVAF (Large heat pumps in district heating systems) and the heating storage in Høje Taastrup. Both projects could hardly be realised by one single player, however, can alone be lifted by binding co-operations across municipal borders and supplies.

Heat supply
8) Local heat planning in the municipalities: Common underlying assumptions of calculations in the central municipalities' review of project proposals. The result is that green technologies are com-pared mutually instead of green/black
9) Expansion of district heating network: Køge District Heating
10) New decentralised district heating systems: On 8 April 2018, VEKS' surplus heat project was offi-cially opened by Lars Chr. Lilleholt, Minister for Energy, Utilities and Climate, together with CP Kel-co
11) Conversion of individual heat: Establishment of Køge and Tranegilde District Heating
12) The connection of district heating systems: No activities
13) Reduction of temperature in the system: A drawn up VEKS strategy project. If the district heating companies in VEKS' area lower their requirements to for instance 60 degrees in the forward movement, it would, apart from savings, leave opportunity to use the heat from geothermics, etc. in the transmission system
14) Consolidated cooperation: In 2018, VEKS' owners (12 municipalities) drew up an owner strategy

Political goodwill
Political support from the parties are transformed in Energi på Tværs into grants and allocation of re-sources. However, the goodwill requires an effort and therefore the secretariat of this cooperation have been hitting the roads with Roadmap 2025 where they have visited the environmental, development and transportation committees in many of the participating municipalities.
However, the political support is also present from a central position. This became evident when Energi på Tværs was admitted to the presence of the National Energy, Utilities and Climate Committee in mid-summer 2018. Minister Lars Chr. Lilleholt showed interest in and had comments to Roadmap 2025. Furthermore, he acknowledged the importance of the local and regional energy transition work.

The different roles
How do we ensure momentum in general?
Administration, prioritisation and overview are, among other things, ensured in the underlying organisa-tion. Twice a year, the main steering committee representing the parties at executive level meets. This group has a project group which assists the secretariat by coordinating the 34 measures and appoint-ing working groups to handle the 34 activities. Gate 21 functions as secretariat for Energi på Tværs. The secretariat has been granted three full-time jobs.
Everybody works for and contributes to the Greater Copenhagen area becoming the world-leading region within green transition and growth.